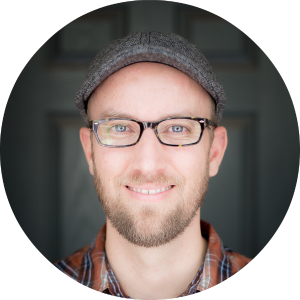 Ron Brenay
Reviewer
Associated Gear
Rogue Audio Cronus Magnum Integrated Amplifier
Pass Labs XP-15 Phono Preamplifier
High Fidelity Cables CT-1 Interconnect
High Fidelity Cables CT-1 Speaker Cables
Pro-Ject RM-5 SE Turntable (discontinued)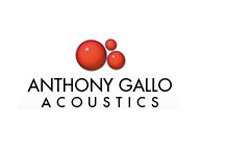 Connect with Anthony Gallo Acoustics!
Highly Recommended
Anthony Gallo's Strada 2's have the best top end I have ever heard out of any loudspeaker and possess the ability to completely disappear in a room when set up correctly. While I find the mid bass and impact from the single TR-3 sub to be its weakest link, I still think these speakers deserve a serious look for anyone who wants a small speaker that would make a killer surround sound speaker at the same time. Highly Recommended!
Strada 2
The Reference Strada 2, Anthony Gallo Acoustics' award-winning compact loudspeaker, was too good to not take vertical. In other words, consumer demand insisted that we configure the Strada 2 into side speakers with a bit wider dispersion, which is exactly what we did. Everything critics and customers loved about Reference Strada 2 – the advanced technology, the room-filling sound, the deep tones, the flawless construction – are delivered to you in a beautifully-designed side speaker look, with 180 degrees of sound dispersion. These will look (and sound) great as the main loudspeakers in your 2-channel system, or as part of a larger 5.1 home theater system (or even desktop speakers). Either way, you'll "hear the sphere" like never before.
Strada 2 - Specifications
| | |
| --- | --- |
| Frequency Response | 68Hz – 20Khz +/- 3dB (in room with boundary reinforcement, speakers within 1 foot of wall) |
| Impedance | 8 ohms |
| Sensitivity | 90dB/1 watt/1 meter |
| Power Handling | 150 watts RMS unclipped music power. Minium suggested power is 10 Watts RMS. |
| Driver | Two 4″ dynamic hyperbolic carbon fiber drivers optimized to integrate seamlessly with the CDT3 tweeter without the need for a crossover. |
| Dimensions | 13″ (W) x5″ (H) x6.5″ (D) |
| Cone Material | Carbon Fiber |
| Enclosure Material | Powder coated cast aluminum chassis with brushed stainless steel spheres and powder coated stainless steel grills. |
| Warranty | 1 Year parts and labor. 5 years when product is registered within 90 days of purchase and with all documentation. |
| Crossover | None |
| Connections | 5 way gold plated binding posts deveolped specifically for Anthony Gallo Acosutics. |
| Finish | Brushed stainless steel spheres with a black frame or all black spheres with a black frame. |
| Phase | No |
| Low Pass | No |
| High Pass | No |
| Bass EQ | No |
| Power Auto On/Off | No |
| Gain | No |
| Tweeter | Patented CDT3 (Cylindrical Diaphragm Transducer), sporting 180 degree for the side speaker and 120 degree of horizantal dispersion for the center speaker. From 6 kHz to above 20kHz. |
| Weight | 13.5 Lbs |
| Woofers Cover | Black metal grill cover. |
TR3D Subwoofer
In plain terms, the powered, 300 watt Anthony Gallo Acoustics TR-3d subwoofer is the finest subwoofer in its class, and we proudly offer it as the gold standard. It's a veritable 300 watt "cannon of power", and has an integral bass equalizer that's capable of an additional +6 dB of low bass boost. Add in our patented S2 bass loading technology and an onboard class d power amplifier, and you have a subwoofer that offers the tweaks and range that true audiophiles will love, yet still features the simplicity to "plug and play" for everyone else. So no matter what your level of listening expertise, if you want the best bottom to your sound, look no further than the TR-3D.
TR3D - Specifications
| | |
| --- | --- |
| Frequency Response | 18Hz to 180Hz +/- 3db |
| Impedance | No |
| Sensitivity | No |
| Power Handling | 300 watts, 600 watts max, Class D Digital amp |
| Driver | 10″ Long Throw Ceramic Anodized Aluminum Cone |
| Dimensions | 10.75″ W x 12″ H x 13.5″ D |
| Cone Material | Ceramic Anodized Aluminum Cone |
| Enclosure Material | Hardened Steel with patented S2 bass loading |
| Warranty | 1 year parts and labor (2 years if product is registered within 60 days of purchase) |
| Crossover | See below |
| Connections | 2 Female RCA phono inputs and 2 female RCA phono outputs (pass thu), 5 way gold plated speaker level binding posts |
| Finish | Black |
| Phase | 0/180 Switch |
| Low Pass | 50 to 180Hz, continuously variable with LFE by-pass swirch |
| High Pass | 100Hz fixed, 1st order high-level output |
| Bass EQ | 0, +3dB, +6dB, 30Hz center frequency |
| Power Auto On/Off | Auto/On/Off Toggle Switch |
| Gain | Dial |
| Tweeter | None |
| Weight | 33 lbs |
| Woofers Cover | Black Metal Grill |
Review Transcript
Anthony Gallo became hooked on loudspeaker design at the age of 13 and by 14, was already experimenting with electrostatics. While he loved the transparency and purity of these designs, he felt the dynamics department was missing the boat. Fast forward to a magazine article in the 80s about piezo film and the rest we call it, is history. Thats right folks, this was the birth of the Anthony Gallo Tweeter also known as "CDT" short for cylindrical diaphragm transducer. For anyone that has been following New Record Day, you already know my weapon of choice for speakers is the Anthony Gallo Reference 3.1s. I have owned these speakers for years and thoroughly enjoy them so knocking on the door of Gallo Acoustics and requesting a review was nothing short of a dream come true for this fan boy.
After a couple of emails back and forth with William Fried about reviewing the Reference 3.5 loudspeakers I learned that they have been discontinued and plans for a reference replacement are underway… So, we approached this from a different angle and decided to go with a pair of the Anthony Gallo Strada 2's and a TR3 subwoofer. These speakers have always been of interest to me as many users have replaced their 3.1s for the updated strada 2s and feel they are a better option across the board.  Will I feel the same as these other folks by the end of this review? Lets find out shall we?
Strada 2
The reference Strada 2 is an award winning compact loudspeaker that steals the similar DNA and approach of the 3.5s top end but makes things interesting as there is no woofer down town for bass duty. Instead, this is a speaker that can be placed in a number of locations making it a better choice for home theater use or rooms that simply don't have luxury of  traditional loudspeaker placement. Thats right, these guys can be mounted on the walls, placed on a bookshelf or used with the optional stands as ill be reviewing.
Rated at 8ohms and a sensitivity of 90 decibels, these guys are much easier to drive than my own 3.1s and gives them a clear advantage for those that don't have a powerhouse of an amplifier. According to the Anthony Gallo site, the minimum suggested power is 10 watts rms and while I think thats a bit conservative, it does give you an idea on where to start for those considering the Strada 2s. Completing the package, the Strada has 2 4'' dynamic hyperbolic carbon fiber drivers which are optimized to integrate with the CDT3 tweeter without the need of a crossover. Keeping the design uniform to past reference lineups, they are housed in brushed stainless steel or all black spheres with a black frame. On the backside, you are greeted with 5 way gold plated binding posts which are developed specifically for Anthony Gallo Acoustics. Bottom line folks, fit and finish on these speakers are incredible.
While the speakers sent to me were absolutely gorgeous, the floor stands did present some minor challenges. However, after email corespendence with Bill, everything was taken care of and you shouldnt have any issues. One other thing worth noting about the stands is if you are using speaker cables with banana plugs, you will need to be creative like I was and turn the speaker upside down in order to make them work. There is just not enough room otherwise. If you happen to have bare wire or spades, you should be just fine.
Alright, enough small talk, lets get to the good stuff! The first thing I decided to do was get to know the Stradas by themselves so keeping the sub out of the mix felt like right thing to do.
Treble impressions
Tossing on Eric Claptons Unplugged I was greeted with the classic Gallo sound. To be more specific, these things simply spanked my 3.1s in terms of top end resolution, clarity and detail. Not even close folks…  I would dare say it is the best I have ever heard and id be curious how it stacks up against any speaker at any price.
Midrange impressions
Midrange was just as impressive as treble and I can't help but declare these continue my love for the Gallo sound… FAST, resolving, clear as a bell, and detailed as it gets. You wanna hear what the dictionary of new record day defines as high fidelity? This is it folks. Acoustic guitars and percussion have laser line edges around each note and pop with perfect tone and clarity. Vocals are presented with authority and cut through any mix making it easy to hear lyrical content whether I was listening to laid back solos or full blown arena rock. Now, before I get too gushy, I will come back down to planet earth and remind you that the Strada 2s are NOT a full range speaker and while there is more detail in the midrange than I could possibly ask for, I would also say there are some times when things sound a little thin just below the midrange belt line… Comparing them with the previously reviewed LGKs, the lgk's do come across as a little warmer sounding. Comparing the stradas to the previously reviewed cs2ps, I didn't notice the stradas being material dependent and feel quite comfortable suggesting them to anyone who prefers a more detailed sounding speaker.
Bass impressions
Where things get really interesting is when we travel south to bass town and while I think the Strada 2s might suit some listeners being corner loaded or back against a wall in a smaller room, I dont think I could live with these guys without the help from a sub. Bass on the strada 2s drops off pretty early and i have a hard time trying to pretend that what is claimed on paper of a frequency response as Low as 68 hertz translates to what I actually heard. So, if your looking for a full range solution, a subwoofer is required.
Soundstage
Soundstage on the strada is without a doubt it's playground and I can't explain well enough to do them justice. While having them back against a wall within a foot will give good results I found that brining them into the room a bit more and toeing them in a little gave way to a totally different experience. Holographic 3 dimensional and imaging that most speakers would kill for are the way I would describe these speakers.
Tr3 subwoofer
The TR3 sub uses a class D amp running 300 watts into a 10'' long throw ceramic anodized aluminum cone. Frequncy response on the gallo site rates the sub + and – 3 decibel points from 18 hertz to 180 hertz. The sub looks something like a darth vader cannon of power, black trash can or wait a second, the latest mac pro?  Either way, I like how it looks and if I know anything about Anthony Gallo, their is good reason for the design and I'm not smart enough to argue with that dude…
Getting the sub dialed in was a challenge. On the back you have a lot of ground to cover including a crossover dial, crossover bypass, phase,selectable bass boost options, power toggles and level control. you also have the option of using RCA line level and high level speaker connections. After playing around for a while, I settled on 1 ocock for the crossover, phase at 0, bass boost at 0, and the level just shy of noon.
No, I didn't lose my mind and I'm not going crazy here folks…  this is whats known as "the bass crawl" The idea is to place the sub as close to the listening position as possible and crawl around the room to find the best options for placement. What your listening for is not the most bass, but the most accurate bass. Meaning, can you hear each note clearly without boominess or exaggeration? If so, mark the spot and look for other options while down there… Now while my wife Sarah has come home to find me doing this on more than one occasion, I suggest you start thinking of some good excuses now to save you from the awkward conversation that's bound to happen.
Total package
It came to no surprise that with the sub engaged, everything I heard before with the Strada 2s was elevated and the while id still consider the midbass a couple steps on the shallow side of the swimming pool, the TR3 certainly filled in a lot of the gaps and empty crevices making this package sound more like a full range system that would please just about anyone. Bass on the TR3 was good but not mind blowing or jaw dropping. localizing the sub in my room was easier than I would have liked but your results will vary so don't take this as a negative towards this system. As a complete package, I believe that the Strada 2s and TR3 subwoofer could be one of the better options on the market especially if you are using them for more than just music. Home theater enthusiasts that want a system to double-duty for tunes and movies should look no further.
So are the strada 2s enough to make me hand in the keys of my old 3.1s? Not quite but there were many times I certainly considered it… Bottom line folks, if you dont mind putting in the time to get the sub dialed in or want to consider a 2nd subwoofer to even out the playing field, this might be the ultimate package for you.