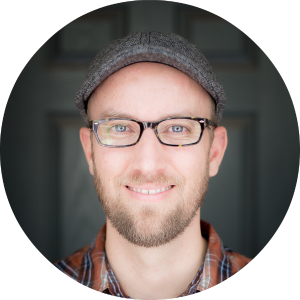 Ron Brenay
Reviewer
Associated Equipment
Rogue Audio Cronus Magnum Integrated Amplifier
Parasound JC3 (for comparisons)
AntiCables Level 3 Reference Speaker Cables
Daves Cables 14 Gauge Speaker Cables
AntiCables Level 3 Reference Power Cord
Anthony Gallo 3.1 Loudspeakers (discontinued)
Anthony Gallo Strada 2/TR3 Subwoofer
Pro-Ject RM-5 SE Turntable (discontinued)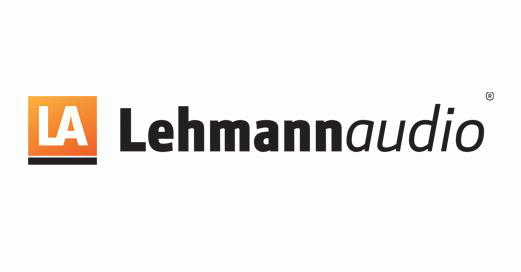 Recommended Component
The Black Cube is one of those products that  gives music lovers a reason to rejoice when looking to jump into high fidelity without costing an arm and leg. Across the entire audio spectrum, this little black box does just about everything right. With a good selection of loading options as well as gain that supports just about every cartridge on the market, this is one heck of a great choice for those looking for getting a great phono preamplifier without breaking the bank. Recommended.
High Resolution Samples take a moment to load, now is a good time to exercise patience.
General
Many things that made the Black Cube phono stages famous throughout the world are now offered by the Black Cube Statement in a new, attractive package at an even more affordable price. This is true for the parts quality as well as for the highly rated audio performance. The original Black Cube phono preamplifier redefined the phono stage market when introduced in 1995 and saw many imitations. Since then Black Cube phono stages have always reached cult status. Numerous awards and countless positive reviews on all five continents clearly underline the success.
Black Cube Statement Specifications
Gain: 41dB – 61dB (4 Steps)
Signal to noise: 78dB/57dB MM/MC
Input capacitance: 100pF
Input impedance: Selectable via DIP switches underneath the unit
47 kOhms
1000 Ohms
100 Ohms
One slot for custom impedance
Output impedance: Channel separation: >80dB
Channel balace: typ. 0.5dB
Power consumption: Dimensions (WDH): 4″x 4.25″x 1.8″
Weight:
Audio section: ~0.5Lb
Power supply: ~0.66Lb
Review Transcript
The Lehman audio black cube statement is a high end moving magnet and moving coil phono stage that offers a solid aluminum enclosure, high quality gold plated rca connectors and an external power supply. Input amplifier gain stage is handled by burr brown 2228 dual op amps and features a passive filter network between the amp stages which eliminates phase issues found in some active designs. The external power supply can placed up to two meters away from the audio section which does help with reducing noise… keeping the bad stuff out and good stuff in…  just the way we like it.
For the most part, this is a pretty boring little box and won't be something that your friends would be jealous of but let me be the first to say, looks can be deceiving and this little monster proved to me that it had alot more to offer than I expected or hoped for.
Turning the statement over, you are greeted with little dip switches that allow quick changes for gain and loading and we will get to that more in a moment. Speaking of gain, moving magnet fans will have gain options between 31 and 41 decibels while moving coil junkies can expect settings between 51db and 61decibels. So.., we have plenty of gain choices here but what about loading options? Ill be happy to report the common options of 47k, 1k, and 100 ohms are ready to rock out of the box and with the addition of tossing in your own resistors in an empty slot, you just stepped into a wild world of choices… those germans are pretty dang clever…  Add in the fact you have jumper options for a bass filter that cuts 6b/per octave and you now have a formable little prize fighter that hits way beyond its weight class…
Ok, so I have heard some pretty nice phonos since I started new record day and having moved from my built in phono section of my rogue straight to the JC3, I really missed the boat of whats in between…  can a $450 phono preamplifier REALLY keep the most demanding audiophile satisfied without the desire to upgrade? I really had to take a step back and do some comparisons with this little black box that actually made sense so I started with the 2M Red and compared this with my Rogues phono section. Right off the bat, I can assure you with full confidence that the Lehmann was quieter and seemed to have more to offer in the bass region.
As I listened more and more to the Lehmann, I realized something strange was happening and that was the realization that I didn't miss having my JC3 plugged into my system. Tossing on The Jackson 5s ABCs proved to me that while the statement doesn't cross the finish line of detail being first place, it certainly didn't quit the race half way through. Anything that was well recorded really popped and from top to bottom, the black cube does just about everything right. As I changed cartridges and tossed on my Grado platinum 1 experienced the same thing all over again, great sounding music with very little to complain about especially at the asking price.
Treble on the Lehmann Audio would be its weakest link in my listening tests but certainly didn't make me uncomfortable enough to spend the next 45 minutes rambling on and on about it. While listening to a couple tracks, I just noticed there was less detail than I was hoping for and sometimes a little exaggeration in cymbal hits and splashes where things just lost a little control. However, this was rare and really was material dependent so take this criticism with a grain of salt.
Midrange was good enough to please me in every possible way ranging from vocals to electric guitars. The lehmann brought warmth when needed never sounded thin, boring or grainy. Details on acoustics were there and listening to ben howards every kingdom was a listening session I would be happy to repeat over and over without ever feeling the need to get up and do something else. Thats right, the Lehman gets your attention and holds it.
Bass is where this guy really likes to kick things up and it surprised me just how much horsepower is under the hood. While my JC3 offers 47db on the mm setting and the recently reviewed pass labs XP15 jumps in at 46 this little box shocked me at just how reasonable it is to have 41 to work with. The 2M red is a pretty hot cart at 5mvs and the jc3 actually clips the heck out of that thing making it tough to use unless that signal is slamming into some tubes to soften the blow.