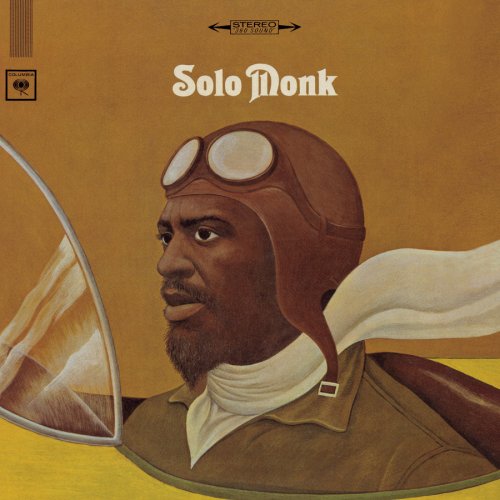 Thelonious Monk (Solo Monk)
Frank Deckard
Contributor
Solo Monk (ORGM-1087, 180 Gram LP)
Vinyl's resurgence continued unabated in 2014 with more than 8.1 million new records sold in the United States alone; the U.K. passed 1 million units for the first time in recent memory, with retailers and pressing plants struggling to keep up with demand. Not only has the format's breathing tube been removed, but labels are now struggling with what to release as the backlog is growing at plants due to the demand for both new releases and reissues of classic albums. Reissues, however, have not always proven to be better than original pressings, and with prices hovering between $30-$50 for specific releases, music lovers have every reason to be more circumspect when it comes time to pull the trigger.
ORG Music is one label that is trying hard to buck that trend and from what we've heard so far, their reissues are certainly well worth the money.  ORG Music (which should not be confused with Original Recordings Group) has a rather interesting mix of jazz, rock, country, and alternative reissues from Thelonious Monk, Nirvana, Roy Orbison, Ornette Coleman, Sonic Youth, The Replacements, Velvet Underground, Miles Davis, and Duke Ellington. ORG Music also offers some great new music from local L.A. bands such as Yellow Red Sparks, and Dot Hacker.
ORG Music's vinyl reissues are mastered (in almost all cases) from the original analog tapes; one exception would be the forthcoming "With His Hot and Blue Guitar" from the Johnny Cash catalog which was mastered from a high resolution digital master provided by Sun Records.
All of their audiophile-grade records are pressed at Pallas Group in Germany and were mastered (EQ'd) by Bernie Grundman and cut by Chris Bellman at Bernie's Hollywood studio.
"Clunky" Monk
One of the premier jazz releases for ORG Music in late-2014 was the reissue of Thelonious Monk's iconic, Solo Monk, and the repressing does not disappoint in any way. One of the founders of Modern Jazz, Monk can be decidedly hit-or-miss for some listeners who find his technique confusing; is his clunky style on purpose and a display of true originality, or is he just all over the place. For the most part, Monk is on a different level from even his most accomplished peers with a pianistic technique that displays genuine originality and control.
Solo Monk was recorded over a period of four months in 1965 and this 40-minute collection of original tracks and covers of a number of pop music standards. It's hard to listen to tracks such as "Dinah," "I Should Care," and the adventurous "Ruby, My Dear" (which Monk composed as a teenager) and not get the sense that we're in the presence of a genius; a madman who is as crafty with each note, as he is with the silence between them.
The ORG Music reissue is a wonderful tribute to this fine recording; wonderfully clean pressing with great presence and detail. The piano is a remarkably difficult instrument to recreate for even the best of audio systems and when it is done well with a great recording, you get a glimpse for even the shortest amount of time of what the artist originally intended. Solo Monk achieves a level of creativity that defined Monk as one of the best of his generation and this reissue makes it abundantly clear just how misunderstood he really was. Highly recommended.