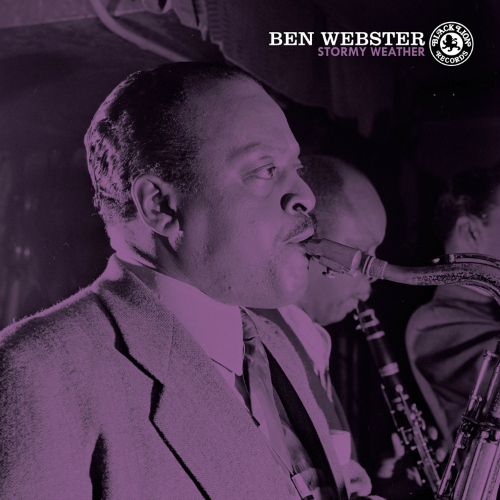 Ben Webster (Stormy Weather)
Frank Deckard
Contributor
Ben Webster
Stormy Weather (Black Lion Records BLP 60108/ORGM-1064/180 Gram LP)
2014 was an interesting year in the resurgence of vinyl. Not only did consumers swallow whole the Beatles' mono pressings, and get the munchies for reissues of the Grateful Dead, but they also opened their wallets invigorating turntable sales domestically to the tune of almost 84,000 units.
Rega and Pro-Ject had record-breaking sales years; Rega was on pace to sell almost 22,000 of their entry-level RP1 turntables and the new kid on the block, U-Turn Audio (based in Woburn, MA), sold a whopping 6,000+ of their Orbit turntable taking a slice of the pie away from Crosley and Audio Technica.
The upside of this newfound fascination in vinyl is that younger listeners are finally discovering a lot of great music in genres that were generally off of their radar or perceived as being for older, white audiophiles with too much money to burn on $50 reissues.
No matter how you spin it, $50 for any piece of music is a lot of money. ORG Music has a number of reissues that fall into that price category but the accountants showed that they had a heart by offering Ben Webster's Stormy Weather for only $29 and it's worth every penny.
ORG Music's vinyl reissues are mastered (in almost all cases) from the original analog tapes; one exception would be the forthcoming "With His Hot and Blue Guitar" from the Johnny Cash catalog which was mastered from a high resolution digital master provided by Sun Records. Their reissues of iconic jazz and alternative albums from Miles Davis, Nirvana, Thelonious Monk, and Sonic Youth are not to be missed.
All of their audiophile-grade records are pressed at Pallas Group in Germany and were mastered (EQ'd) by Bernie Grundman and cut by Chris Bellman at Bernie's Hollywood studio. Steve Hoffman acted as a sound and engineering consultant on this project; it has become rather difficult to expect anything but excellence from this trio on reissues.
I left my sax in Copenhagen
When Ben Webster left the United States for Europe in 1964, he took with him a legacy of great music that he recorded with Duke Ellington, Art Tatum (Art Tatum and Ben Webster Quartet) and Coleman Hawkins (Coleman Hawkins Encounters Ben Webster). The swing tenor saxophonist, who cut his chops playing with some legendary orchestras of the day including Benny Carter and Cab Calloway, also spent some significant time as Ellington's major tenor soloist.
Stormy Weather was recorded live on January 30th, 1965, at the Montmartre Jazzhus in Copenhagen and it would prove to be one of the finest live sets of his career. Webster had assembled a rhythm section for the evening consisting of American pianist, Kenny Drew, Danish drummer, Alex Riel, and fresh out of diapers bassist, Nils-Henning Ørsted Pederson.
The fifty-five minute set consists mostly of covers and a few original compositions including "Our Love Is Here to Stay," "Mack the Knife," and Miles Davis' "The Theme." Where Webster stands alone is how his playing just seems to float above the other members of the band and how each note just explodes and fades away into the smoke-filled air. His tone is unmistakable; each note sending shivers down your spine and causing your heart to race. Webster's European recordings don't offer the bite of his earlier work where he played with more piss and vigor but Stormy Weather is utterly entrancing and should have you downing that last swig of Glenrothes and dreaming of that Danish babysitter you had as a kid.
ORG Music has done a masterful job with the reissue and the pressing is clean and vibrant as hell. The sense of space inside the club and the separation between the musicians is well presented. Where this record really shines is the gorgeous tone throughout and how special Webster was a musician. A snapshot in time that you'll replay many times.